THE WAY WE BUY VEHICLES
Driver's Way knows that drivers want late-model, dependable vehicles that will perform flawlessly year after year. That's why we select only premium, top-condition, low-mileage vehicles for our lots. Our buyers are under strict instructions to purchase only the cleanest, most popular vehicles available on the market -- especially those with luxury and feature upgrades.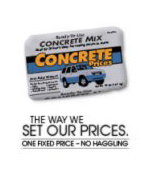 THE WAY WE SET OUR PRICES
Driver's Way was designed from the customer point-of-view: you are free to shop at your own pace, test drive hundreds of makes and models on one lot, and choose from numerous independent financing options. Driver's Way employs a no-pressure sales force and fixed, no-haggle pricing on every vehicle.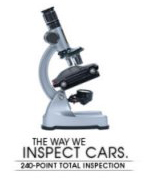 THE WAY WE INSPECT VEHICLES
Every Driver's Way Certified Vehicle undergoes a 240-Point Total Inspection -- that's more than twice the level of attention offered by our competitors. Driver's Way mechanics spend hours perfecting each vehicle for maximum reliability and performance. The result is a pre-owned vehicle that runs and looks like new.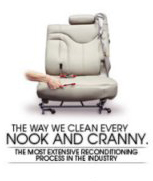 THE WAY WE CLEAN EVERY NOOK AND CRANNY
After the Total Inspection, every Driver's Way Certified Vehicle is cleaned from top to bottom. Our reconditioning process is the most extensive in the industry -- our staff literally scours the vehicles with toothbrushes! Driver's Way is passionate about delivering vehicles you'll love to drive.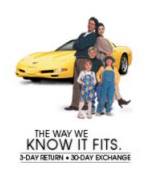 THE WAY WE KNOW IT FITS
Driver's Way offers Peace-of-Mind Protection on every Certified Vehicle: a 3-day return, 30-day exchange policy, no questions asked. So if it doesn't fit, bring it back! Moreover, we offer a 3-month/3,000 mile limited warranty. Car buying doesn't get any easier or smarter than this. It's all about freedom and choice for you and your family.
NON-COMMISSIONED SALESPEOPLE
Our sales staff is paid a salary with bonus. Whether you are spending $5000 or $50,000, they get paid the same. Their job is to assist you in purchasing a vehicle that suits your specific needs.
It's a new way in vehicle buying -- your way -- Driver's Way.
THE WAY TO A BETTER VEHICLE.