by Driver's Way
11/7/2019 - Pelham, AL
---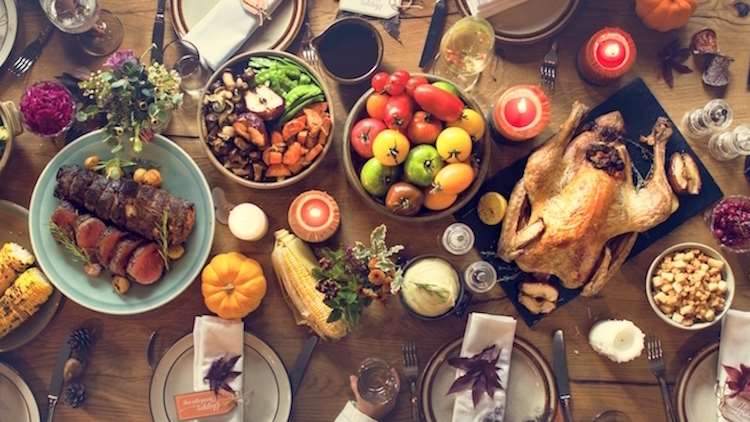 Are you planning on traveling with food for the holidays this season? While a quick trip down the road may be fine, it's important to be prepared if you're heading over the river and through the woods to grandmother's house for Thanksgiving. Learn how you can safely store and transport all your favorite goodies with these tips from our Pelham used car dealer.
Trot Your Dishes Safely In Pelham
While many side dishes like green beans and sweet potatoes are small and fairly easy to transport, don't leave them sitting unprotected for hours at a time during a long car ride. Even if your destination is less than two hours away, car trouble or other delays could put your trimmings in the food-safety danger zone and cause food poisoning. To combat this, completely prepare hot foods the day before, let them cool, and refrigerate them overnight. When you're ready to head out, simply pack them into a cooler with ice and reheat when you arrive at your destination.
Let's Talk Turkey
When it comes to transporting the star of the show, it's better to be safe than sorry! Never carry a fully cooked turkey, stuff and dress a raw bird ahead of time, or try to partially cook a turkey at home then finish cooking it at your destination later. These actions can lead to food poisoning and put a serious damper on your holiday. Instead, completely cook your bird ahead of time, carve all of the meat from the bird, and pack the turkey and stuffing in an insulated cooler with ice or frozen gel packs for safekeeping.
Make Full Use of Your Trunk
Once you're ready to load up the car remember to be strategic! Place heavier dishes on the floor of the backseat and stack lighter entrees on top if possible. Our Pelham dealership stocks plenty of used cars for sale with exceptional trunk and cargo space to help with this task! Don't forget to bring along your own plastic storage containers and bags if you'd like to take some goodies back home too.
No matter where you're traveling this Thanksgiving, be sure to utilize these tips from Driver's Way to ensure you, your passengers, and all your scrumptious dishes arrive safely. Don't hesitate to visit our used car dealer in Pelham to take a look at our used car inventory and find the perfect vehicle for your transportation needs this fall!