At our Pelham auto repair center, we provide a free alignment with the purchase of a set of four new tires. t's an $89.99 value—on an invaluable service that will truly upgrade your driving experience. A wheel alignment not only improves the safety and reliability of your vehicle, but your drive, as well. Some restrictions apply. Please call us at (205) 271-6738 today to make an appointment!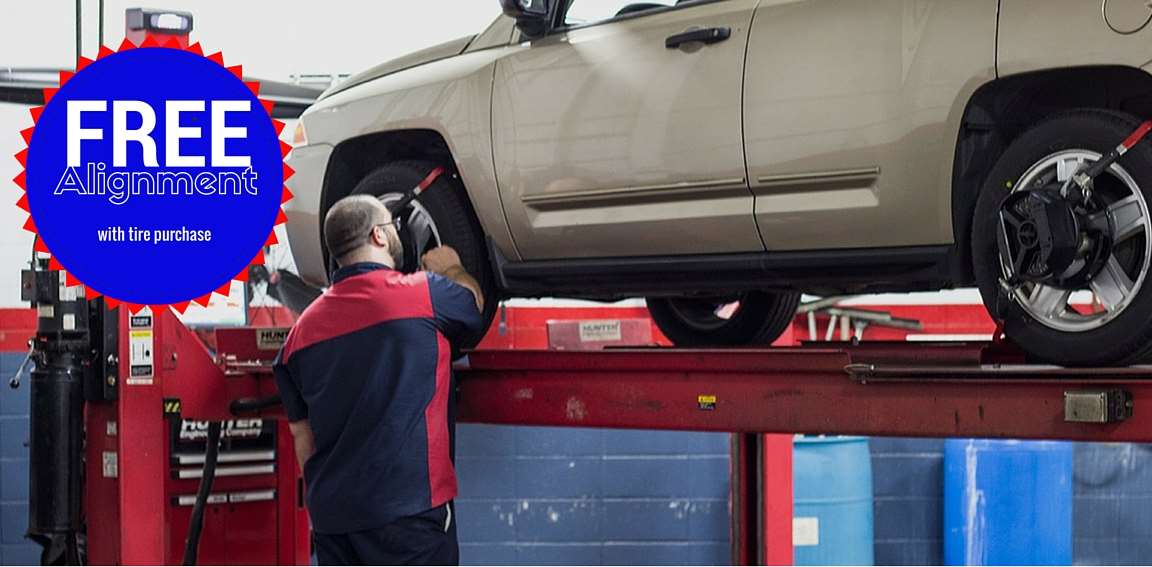 When your wheels are out of alignment, your tires aren't pointing in the direction you set your steering wheel. It's an indicator of a problem with steering and suspension while also affecting other parts of the vehicle. Without an alignment, your car, truck, van, or SUV can wind up with long-term issues.
Get a Wheel Alignment in Pelham
When you buy a set of four new tires from our Pelham dealership, we'll provide a free wheel alignment so you get the longest life possible out of your tires. If your wheels are out of alignment when you get the new set of tires, uneven tread wear will occur, shortening the longevity of your tires. Don't take that kind of chance. Take advantage of our free wheel alignment when you replace all four tires!
Visit Driver's Way serving Alabaster and Hoover today and let our trained technicians replace your tires and align your wheels for you! We look forward to assisting you.