by Driver's Way
11/11/2019 - Pelham, AL
---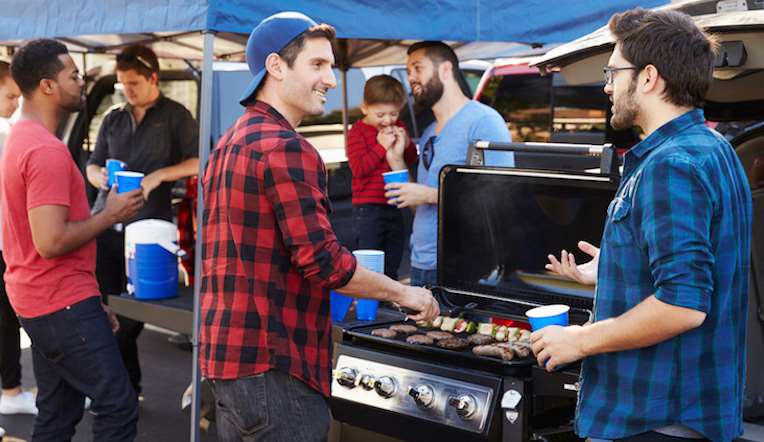 From a big-screen TV and grille to a high-tech stereo, your tailgate may have it all but nothing puts a damper on your post-game mood like a dead battery. Ensure you're never left stranded after the big game with the following tips and tricks from our service center in Pelham.
Clean Your Car Battery Before The Game
Did you know that cleaning and protecting your car battery from buildup can actually prolong its life? Take care to clean and lubricate your battery terminals regularly to stop power-draining grime from accruing and to maintain a steady flow of power to all your game-day technology.
Boost Your Battery By Regularly Driving Around Pelham
It's a simple fact that the more time you spend driving, the more time your vehicle has to recover. If your tailgating ride of choice has been sitting idle in the garage then it's battery may need a boost! Besides driving more often to recharge the battery, consider investing in a trickle charger to prevent your battery from dying on game day. These chargers deliver a small flow of electricity to your battery to keep its charge level high.
Keep The Party Going In Pelham With An Alternative Power Source
Drivers know they can always count on exceptional battery service at our service center in Pelham but can further increase their chances of being able to roll out without needing a jump by bringing along an extra source of power. A portable power pack or a generator can be just the thing you need to get you out of a sticky situation and can even help you jumpstart your less-savvy neighbor's ride.

No matter how you plan to celebrate your favorite sports team this fall, make sure you can safely get back home with these tips on how to keep your car battery from dying during tailgating. Don't hesitate to contact us to learn more about our car battery services in Pelham or to schedule service!