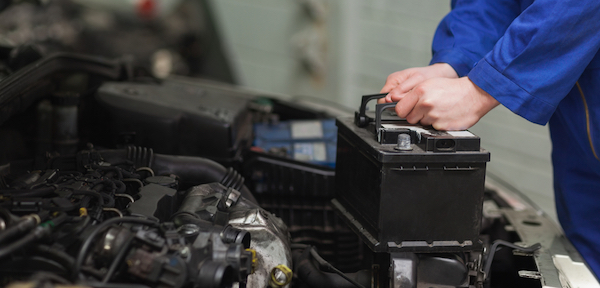 Wondering when it's time to replace your car's battery? Luckily, your vehicle will often show symptoms that its battery is in need of attention. Our used car dealer in Pelham doesn't want you to get stranded on the streets; know the six warning signs of a dying battery.
1. Slow Engine Crank
When you start the vehicle, is the cranking sluggish or is it taking longer than normal to start? This is a common indicator that your battery is close to depletion.
2. Check Engine Light
Sometimes, your vehicle's check engine light will appear due to a weakened battery. Whenever any warning light appears on your dashboard, you should tend to it immediately in case there is a serious issue.
3. Low Battery Fluid Level
Most car batteries have a part of the casing that's translucent to allow you to easily check its fluid level. If the fluid level is below the lead plates inside, you should get the battery and charging system tested.
4. Swelling Battery Case
Unfortunately, extreme heat can cause your battery casing to bloat or swell, ultimately decreasing its lifespan.
5. Battery Leak
Leaking can cause corrosion around the posts, and will need to be removed to ensure that your car will start properly.
6. Old Age
Although your battery can keep your vehicle running far beyond three years, you should get it inspected at the three year mark and once every year after that.
Visit Our Service Center in Pelham For a New Battery
Is your vehicle experiencing any of these warning signs? Don't fret! Visit our service center in Pelham for your car battery replacement. Our expert technicians will have your car running smoothly on the streets in no time.
For more information about your vehicle's battery, or to schedule a service appointment, don't hesitate to contact us at (205) 271-6738.