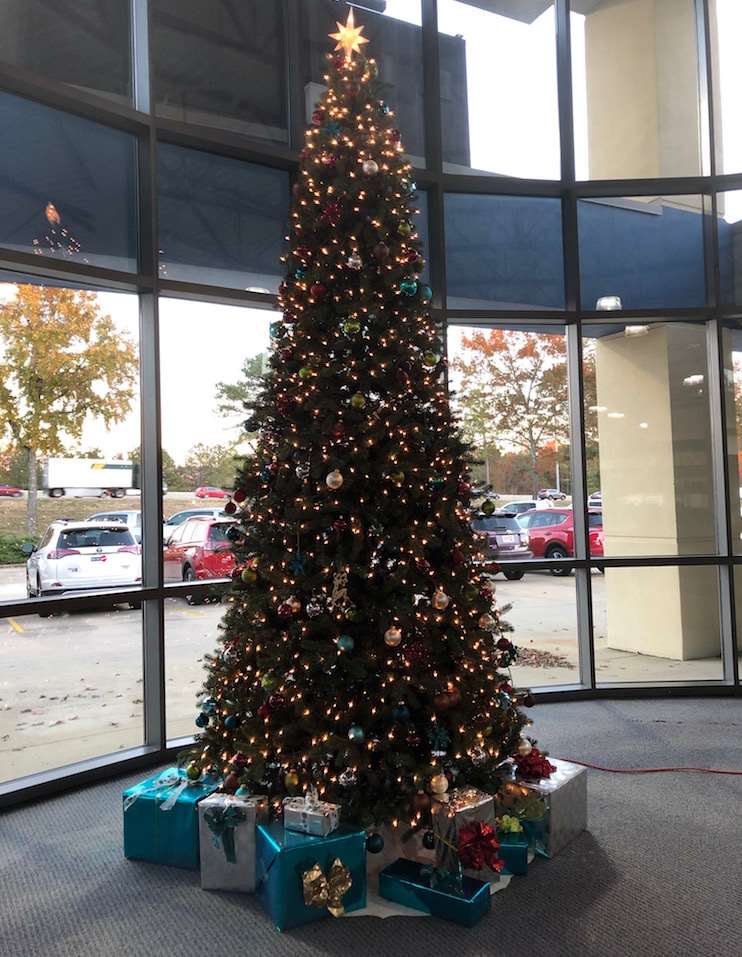 Many families partake in the tradition of bringing home a real Christmas tree year after year for the holiday season. Whether you purchase your tree from a local business or a distant tree farm, you're going to need to make sure your evergreen is safe and secure on the roof of your car. With the help of these tricks from our used car dealership near Birmingham, you'll be able tie a Christmas tree to your car with ease.
1. Measure:
Before you pick out your tree, we suggest measuring the area where it will reside to ensure a proper fit. Typically, your tree should be six inches below the ceiling, or lower, depending on the size of your tree topper.
2. Use the Proper Vehicle:
A vehicle equipped with a roof rack will certainly come in handy when taking home your new fir. However, there is still a way to tie your tree down to your vehicle if it does lack a roof rack. You can also utilize the bed of a pickup truck, such as a Chevy Silverado, an SUV, or a van that is large enough to fit the tree inside.
3. Protect Your Car and Tree:
Make sure your tree, and car, are able to make it home in one piece. Although many tree farms will provide netting, you can also use a tarp or an old blanket to wrap up your tree. Secure any loose branches with rope or twine. We recommend bringing an extra blanket to put on your roof or truck bed to prevent the needles from scratching your vehicle.
4. Position the Tree:
Place your tree so that its trunk is facing toward the front of your vehicle. This will help prevent damage from the wind and ensure that your Christmas tree won't lose too many needles on the way home.
5. How to Tie Your Tree in Place With Roof Racks:
Tie your tree to your car with strong rope or nylon ratchet straps to make sure it is secure to the roof rack. First, make sure your car doors are open. If you attempt to tie the tree down through the windows, you won't be able to open up your doors. Next, take your rope and knot it to one side of the roof rack and begin stretching the rope across the bottom of the tree. Wrap the rope around the trunk a few times before tying the rope to the roof rack on the opposite end. This helps to prevent the tree from sliding under the line and becoming a hazard on the roads. Repeat this process at the middle and top of your tree until it is fully secure.
6. How to Tie Your Tree in Place Without Roof Racks:
Don't have roof racks on your vehicle? No problem! Use a heavier gauge rope and cross it through the cabin with your car doors open. Simply repeat the same process as above, tying the tree down at the trunk, middle, and close to the tip.
7. Drive Your Tree Safely Through Birmingham:
Before you drive away with your new evergreen, give the tree several strong tugs to make sure it is secured in place. Drive slowly and easily, and take back roads if you can. Cruising at high speeds could potentially damage your tree, and challenge even the best of tie-down methods.
Follow these foolproof tips, and you'll be one step closer to having a merry Christmas. If you have any questions, or if you're looking to bring home a quality vehicle this holiday season, don't hesitate to contact Driver's Way near Birmingham at (866) 828-1900.