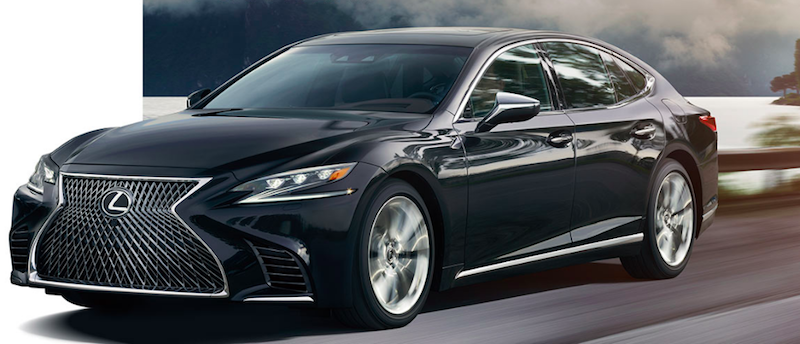 If you're on the prowl for a luxury vehicle, but don't want to spend too much money, you should consider a used Lexus. The Lexus brand is renowned for its unwavering commitment to mechanical supremacy, reliability, and technological innovation. From state-of-the-art performance features to cutting-edge technological interfaces, all Lexus models are sure to satisfy. While Lexus vehicles are built to perform, they offer impressive handling and acceleration...without the bumpy ride. When you're in a Lexus, you won't hear the engine growl and moan...it just gets the job done. If you're interested in used luxury vehicles, feel free to take a peek at our used Lexus models for sale in Pelham near Hoover.
Popular Lexus Models
While the above list is by no means all-encompassing, it accounts for some of the most popular Lexus models on the market. From SUVs and sedans to brawny trucks, Lexus offers a body style for everyone. Whether you're looking for a family-friendly vehicle or a thrill-seeking coupe, you're bound to find a Lexus that's right for you at Driver's Way. If we have yet to pique your interest, it may help to know that we're currently stocking several recent model years. If you're looking for a used Lexus with only a couple of years under its belt, you better hurry to our lot!
Is Lexus a Good Brand
To answer this question, we will let the brand's numerous awards and accolades speak for themselves. The RX270 won SUV of the year according to Car Plus. while the CT200h won the Car Plus Car of the Year award and was chosen as Automobile, HK's Best Buy Car. As for the brand overall, Lexus boasts several IIHS TOP Safety Pick Awards and topped the J.D Power charts for most reliable vehicle brand! Lexus is not a good brand...it's a great one. To put it simply: we at Driver's Way wouldn't be the first to suggest a Lexus if buying used.
If you have any questions, feel free to contact our used car dealer in Pelham near Hoover at (205) 982-8326. We are ready and willing to answer any question you may have.